Feeling a little overwhelmed with trying to sort out your cancer care?
What do you do when…
• Your doctor says that your only treatment option is chemo – even though you don't want to go on it…


• Your doctor says that you don't need (or can't have) surgery – even though you think you need it…


• Your doctor says, "that treatment isn't available in Canada" – so you're left stuck wondering how to get it.

• You ask your doctor about genetic testing and they say they already did that and you don't have any markers – so you're left wondering what else you can do…


• You ask your doctor about getting a PET/CT and they respond by saying a CT scan is just as good – even though you've heard otherwise…


• You ask your doctor about a new treatment you heard about and your doctor says, "that's not indicated for your cancer" – even though you read that it is...

• You've just finished your treatment course and your oncologist says you're fine – but they haven't done any testing to ensure the cancer is actually gone, so you're left just hoping for the best…


I'm sure you will agree:
Navigating the world of cancer care is anything but simple. 


Maybe you've experienced something similar to one – or more! – of these situations. These scenarios happen to cancer patients all the time. And they're just a handful of examples of the issues that we hear from folks who call us up every day, asking what to do.
That's why we've created the first ever Precision Cancer Medicine Self-Advocacy Training Program...



CANCER: JUST THE FACTS
Best New Treatments and How to Get Them
Online Training Program



It's for people like you, so you know exactly what to do to get the treatment & care you need. Without the stress and confusion. And with the support and compassion you deserve.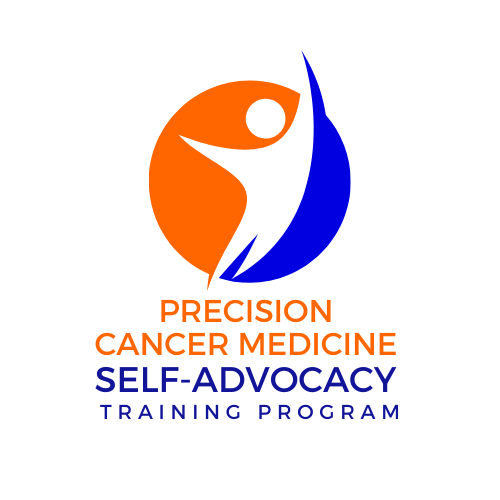 Access the Program Now
CANCER: JUST THE FACTS
Best New Treatments and How to Get Them
Online Training Program
Get the answers you need, now!
Knowledge is power...
The most powerful tool you have in your fight against cancer is the newest & most accurate evidence-based information about what will really work for you – and what won't.
You don't have time to waste on treatments that aren't going to benefit you.
And you shouldn't have to accept unnecessary, long-term side-effects in order to give yourself the best shot at a long and cancer-free life. 
With our 12+ years as Precision Cancer Medicine advocates and experts in the field of leading-edge cancer care, we have created an easy-to-understand program that covers the most important elements that you need to know in order to ensure you're getting the very best cancer care.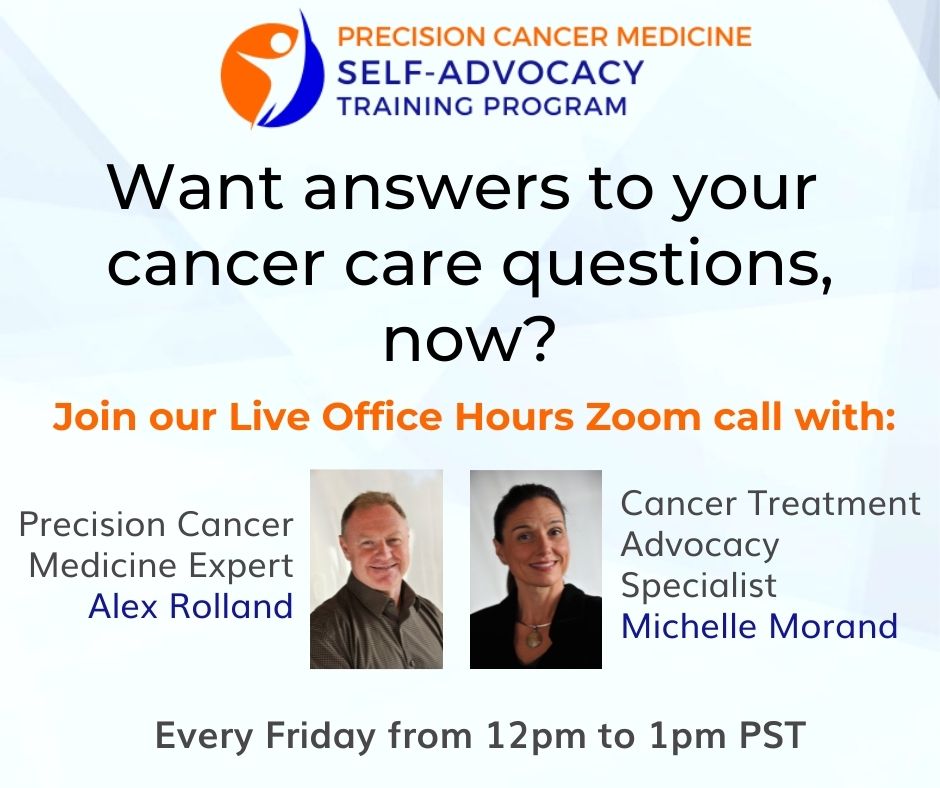 Weekly LIVE Coaching Calls with Cancer Experts
You'll get regular 1:1 guidance from our experts on your exact situation, so you can action on the information you learn in the course immediately.
What will you get from this program?
Our Precision Cancer Medicine team will guide you in how to fully understand your cancer...and the science behind the treatments you need now:


1. Short, easy-to-follow video lessons on the most important elements of cancer care, so you can watch and learn easily;


2. Written exercises and education about the most current cancer science and how to use it in your care, today;


3. Downloadable lesson PDF's for each and every lesson, so you can share with friends, family and your oncologist;


4. Quizzes for you to test your knowledge and give you extra confidence in your understanding;


5. Downloadable forms so you can easily move forward with co-ordinating your own tests, and treatment access;


6. Weekly live Q&A sessions with our core team of experts, where you can get one-on-one guidance for your best next steps...In other words, you can have a live personal consult with Precision Cancer Medicine experts!


7. Peer-Support from our patients who have been there, sharing how they used their CTOAM training to get better care;
8. And more! We'll be updating our program resources to ensure you always have access to the very newest medical science, research, and information...
With this training, you'll be able to confidently & successfully advocate for yourself to get the right treatment, as soon as possible.


Get access to the information, support and resources you need to change your life, today!
"Since I have found you - CTOAM - I have felt such peace of mind. I was out there researching and researching and trying to understand my cancer and what treatments are best. I have a better understanding of my cancer and, with this education you are providing, I will know when and why and how to move forward." 
- Teri K.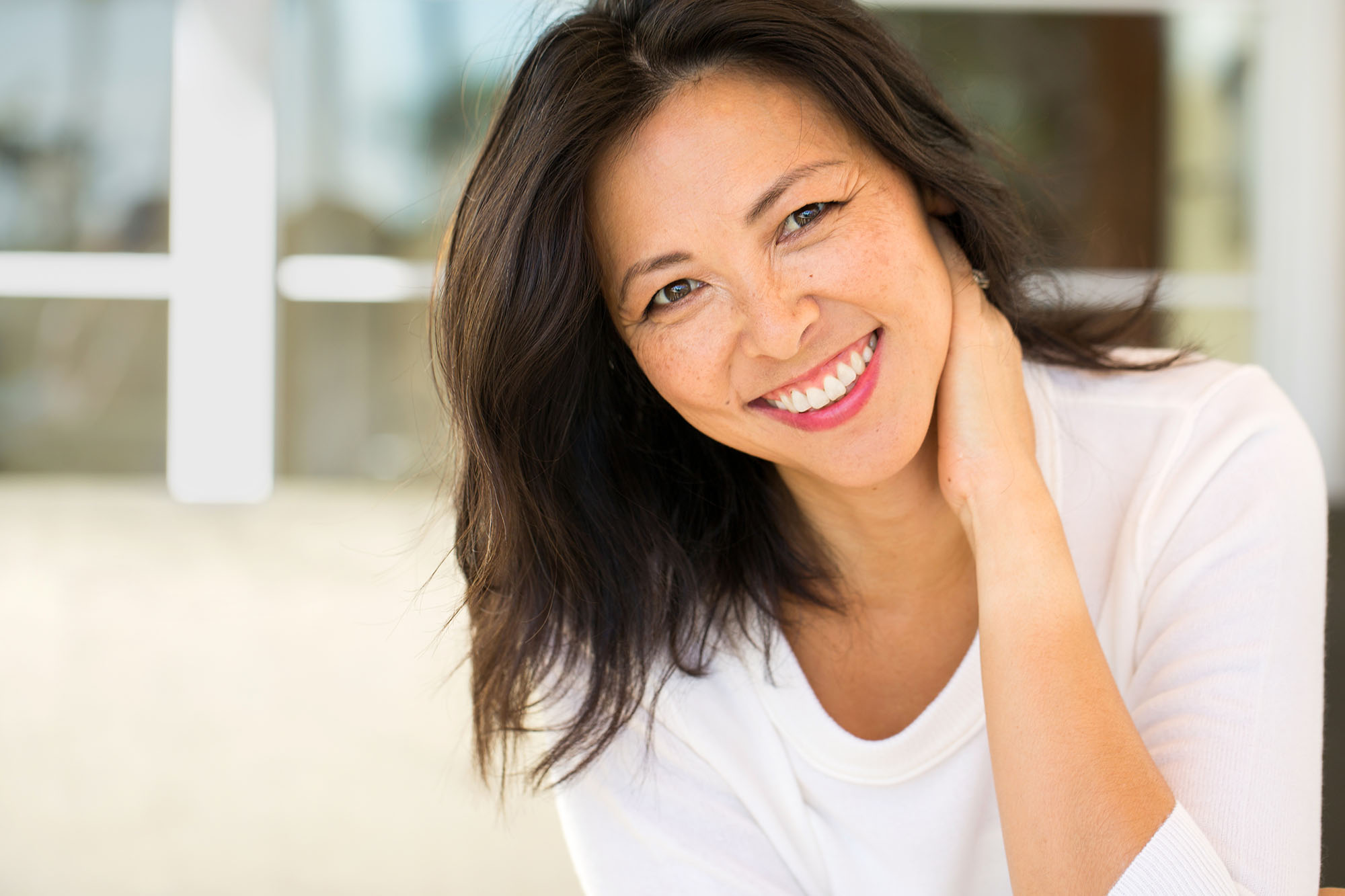 What will you learn?
Take a sneak peek at what you can expect to learn in the Precision Cancer Medicine Self-Advocacy Training Program...
Meet Your Team of Experts


Michelle, Alex, and Jeanette are honoured to support & empower you in your self-advocacy journey.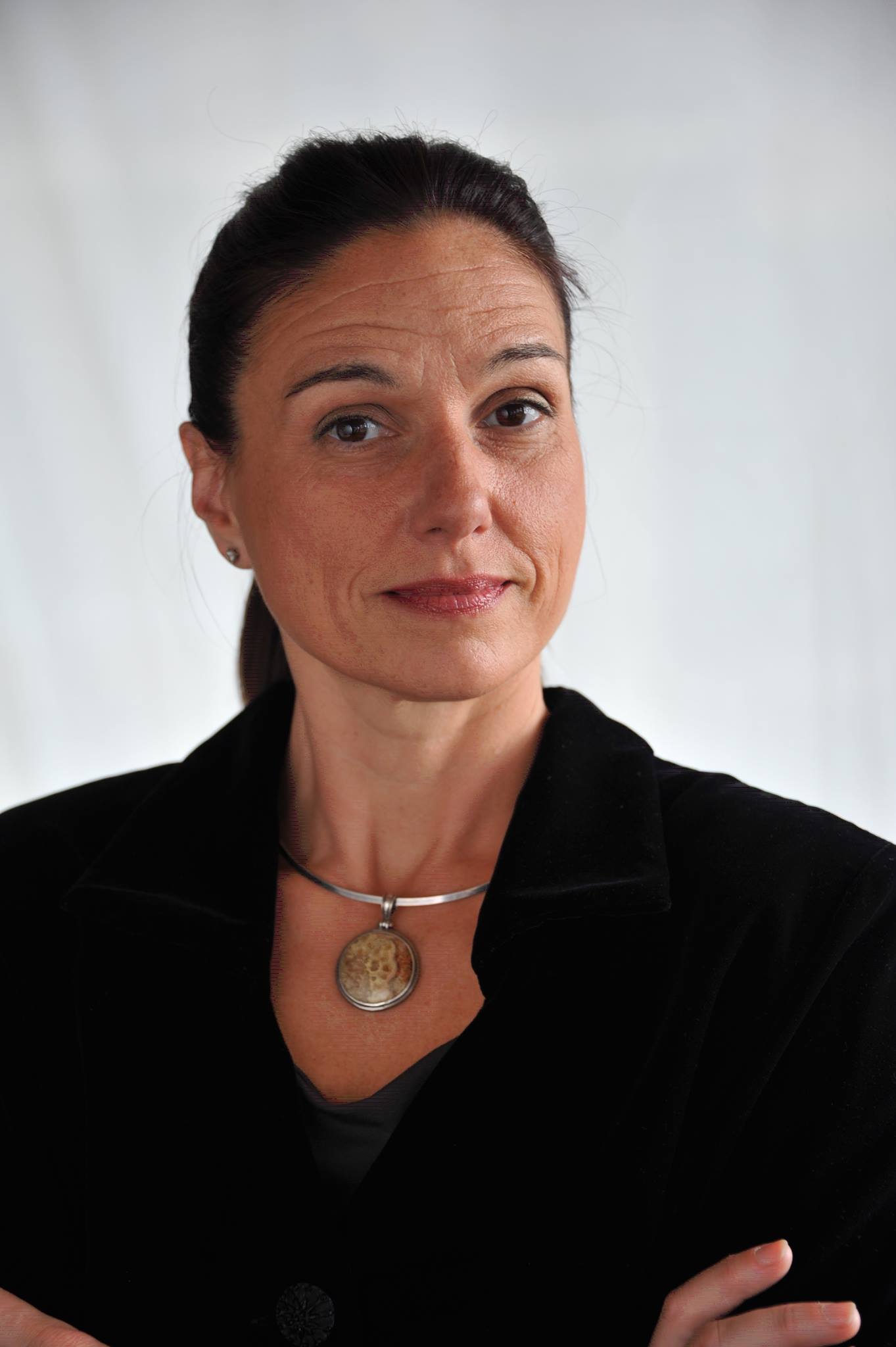 Michelle Morand
Program Creator & Cancer Treatment Advocacy Specialist
Michelle Morand (MA, RCC) is passionately driven to support people through their most challenging and stressful experiences by helping them develop critical thinking skills that support them to stay grounded, peaceful, and able to make confident informed choices. Michelle has over 25 years experience as a clinical counsellor supporting people through anxiety, depression, and trauma. Throughout her career she has focused on pioneering innovative approaches to make their healing both rapid and long lasting.
Michelle has over 12 years of direct experience guiding patients to the best care medical science can provide, and a 30-year career in program development and delivery in the field of mental health. She is highly skilled at helping to make challenging but important information accessible and actionable.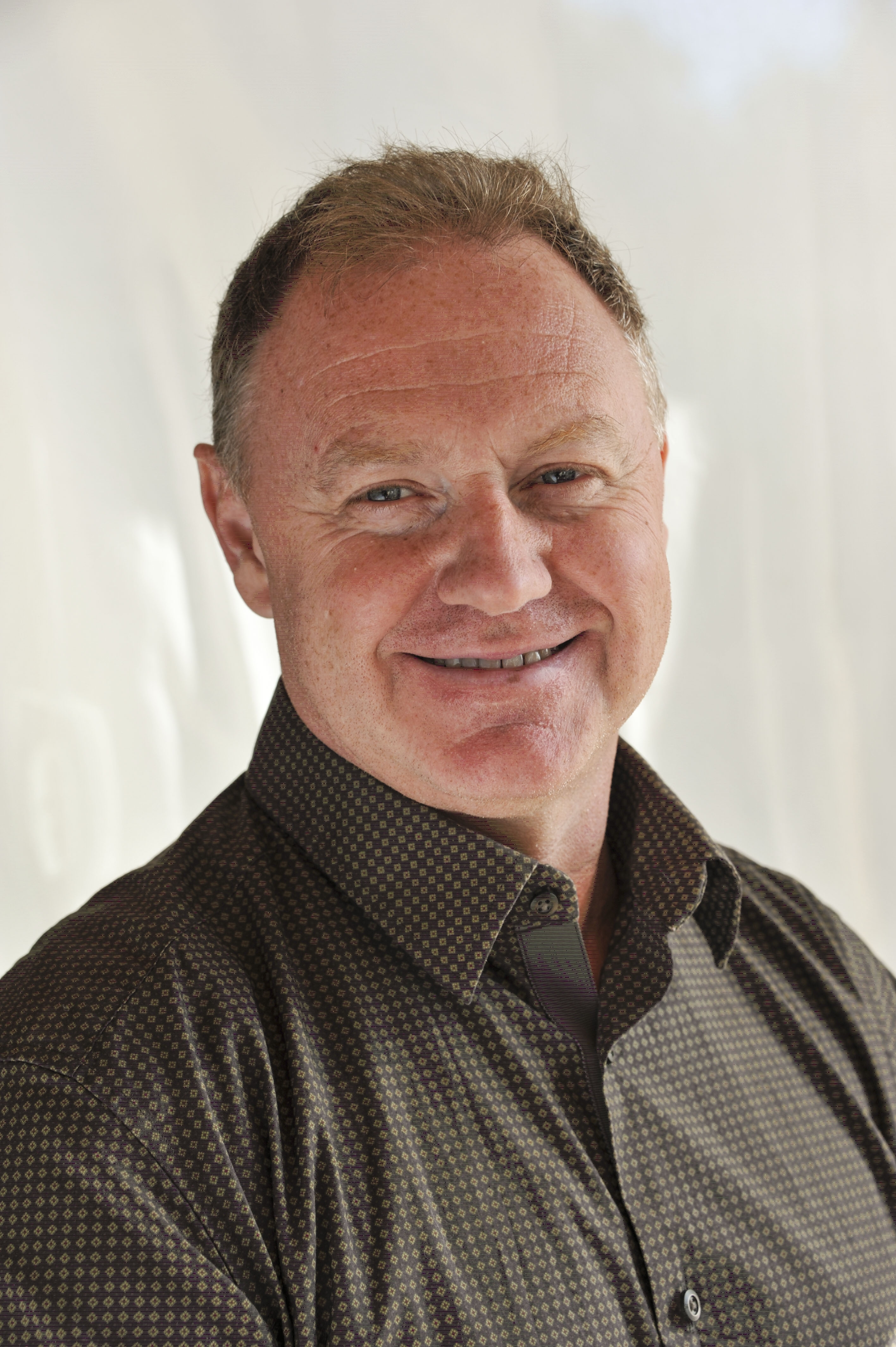 Alexander Rolland
Precision Oncology Expert
"The Cancer Guy"


Precision Oncology expert Alex Rolland is Chief Research Director and co-founder of Cancer Treatment Options and Management. Alex is passionate about ensuring that anyone who receives a cancer diagnosis
has access to

the most effective, and least invasive, form of treatment possible. He's also used his expertise to consult oncologists at the Mayo Clinic and other leading cancer treatment centres.



Alex holds a BSc in Molecular/Cell Biology from the University of Victoria, and studied Medical Genetics at the renowned Terry Fox Laboratory in Vancouver (BC Cancer Agency). With 12+ years experience researching, consulting,
and advocating for cancer patients, Alex also works directly with the medical system to explore the newest optimal treatments for his clients. He's an expert in optimizing your cancer treatment, an

d making this a reality for you.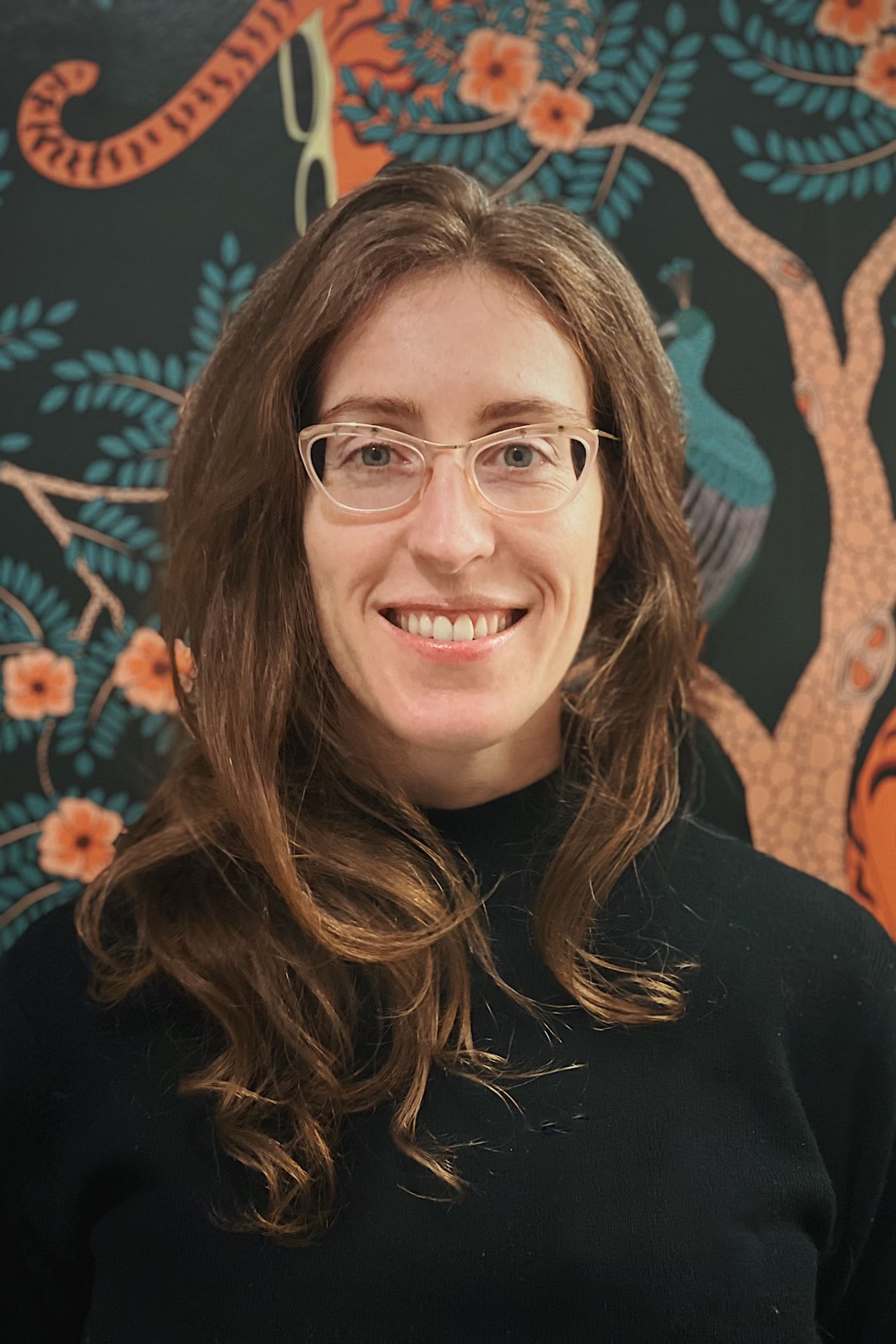 Jeanette Sheehy
Researcher & Educator; Content Development


Jeanette's aim with this course is to convey rigorous, peer-reviewed, scientific research to those who need it most, in an accessible, supportive, and compassionate format. She brings compassion, determination, and personal experience to this project.


With her creative and insightful mind she has synthesised complex medical and scientific information into a comprehensive course that moves you through bite-sized, easy to follow information, and leaves you with the ability to understand and navigate your medical care.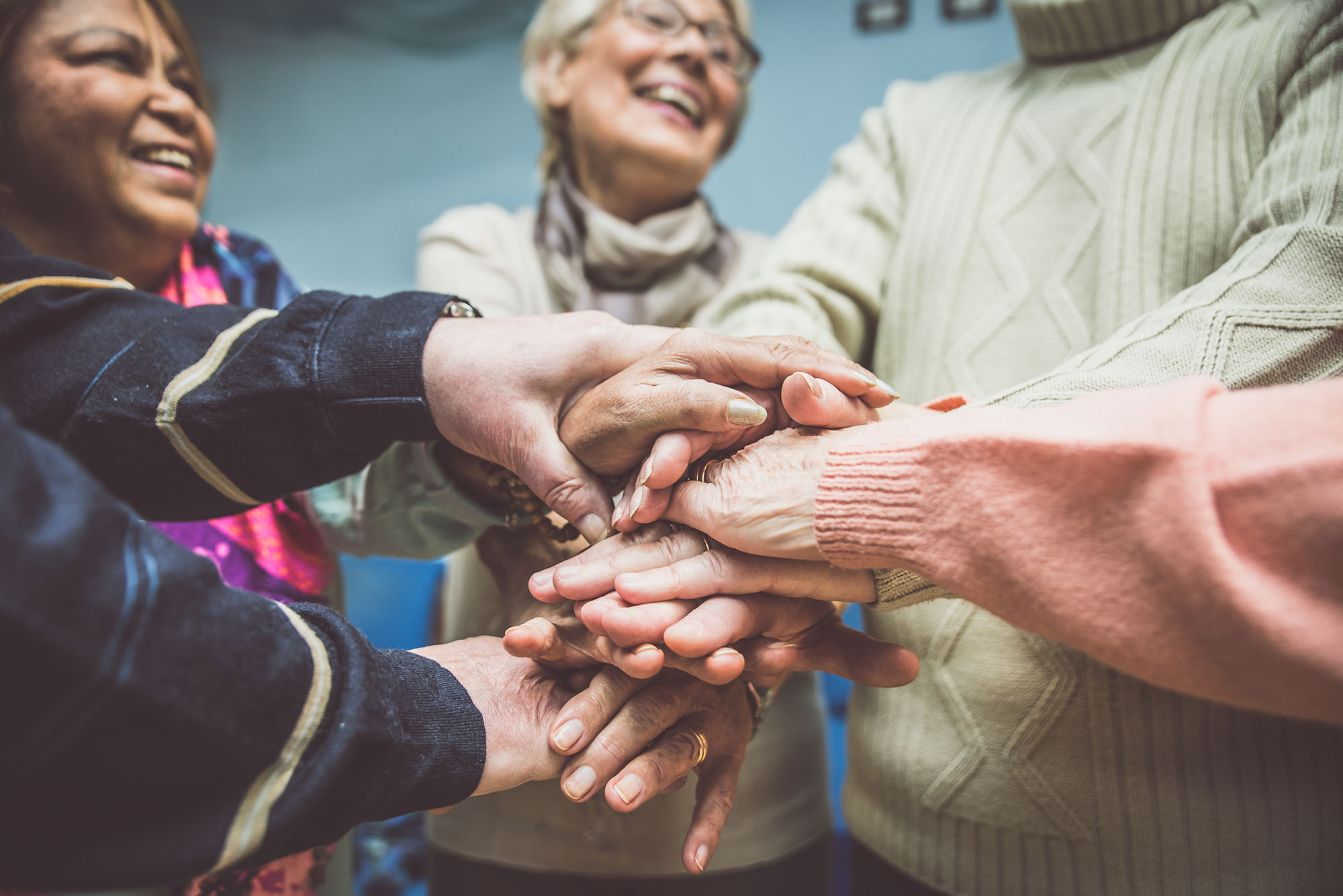 Our promise to you:


As a CTOAM Self-Advocacy Student, you will get the knowledge and support you need to feel confident that you are doing everything that can be done to beat cancer and get your life back.
Knowledge truly is power...
Get empowered today!
When you know - without a doubt - what is both causing & driving your cancer, and the most current treatment options that will give you the best possible outcome, you have the power to choose your cancer treatment options...


And you have the power to give yourself the best chance at living the longest, healthiest life possible.


With this course, you will have access to the most current information about your type of cancer and the most important cancer diagnostics and treatments for you.
You will receive numerous educational PDFs, resource links, downloadable forms, and educational 'how-to' videos to ensure you know exactly what to do to get the best care now.


If you want to speak to a CTOAM Cancer Care Coordinator, or one of our Precision Oncology Experts, at any point in your learning experience, we will be there to ensure you have the support you need to take the steps you need to take.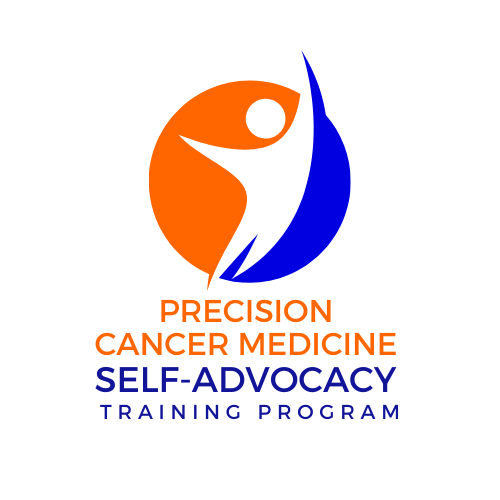 Access the Program Now

CANCER: JUST THE FACTS
Best New Treatments and How to Get Them
Online Training Program
What people are saying...
See what other folks are sharing about their experience with CTOAM's education & advocacy program.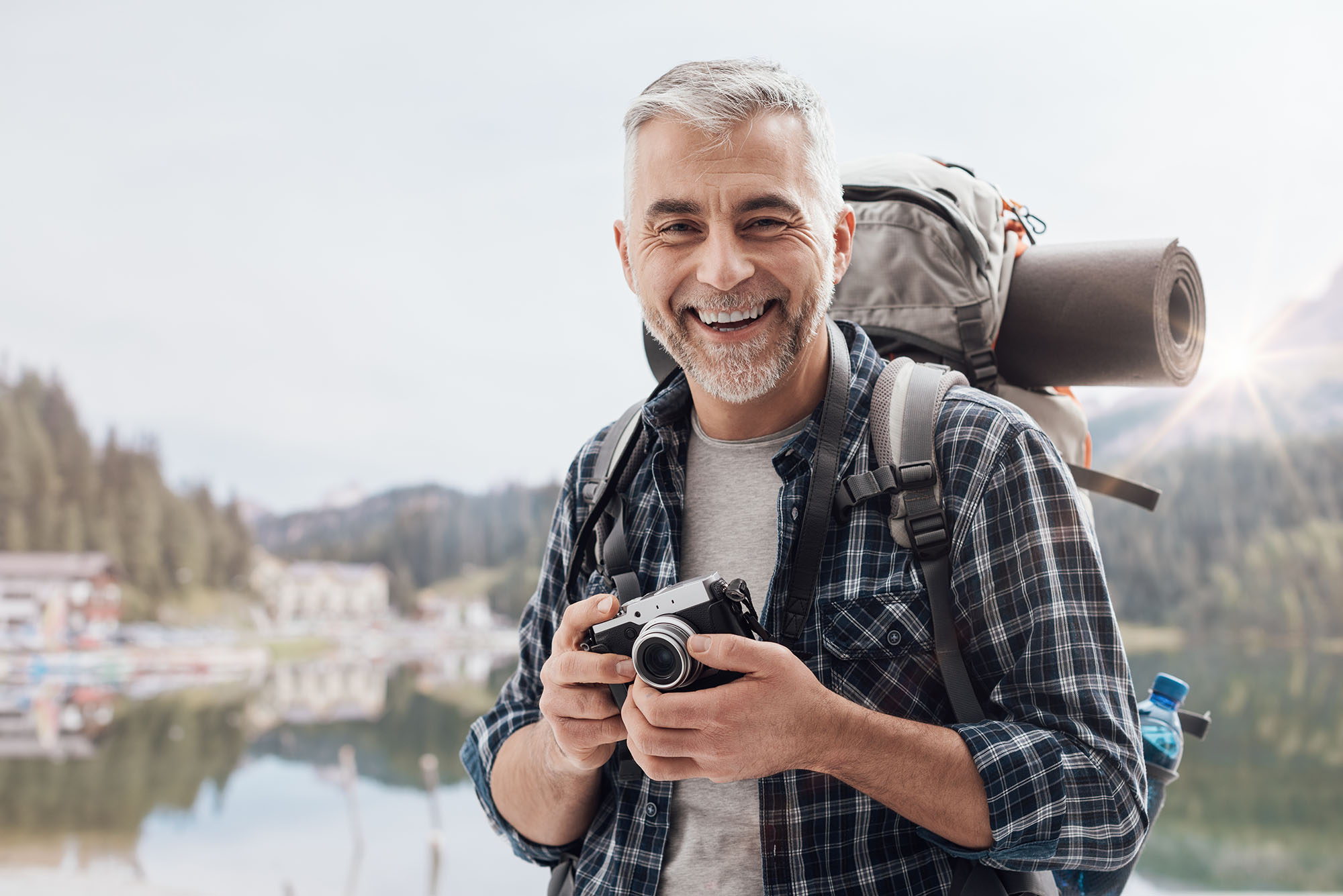 "CTOAM's webinar brought me up-to-date on recent research and treatment options and allowed me to make an informed choice about my own treatment going forward."
- John U.
"You have done a great job of spreading this information. I would absolutely recommend this to other cancer patients! It was enlightening."
- Elena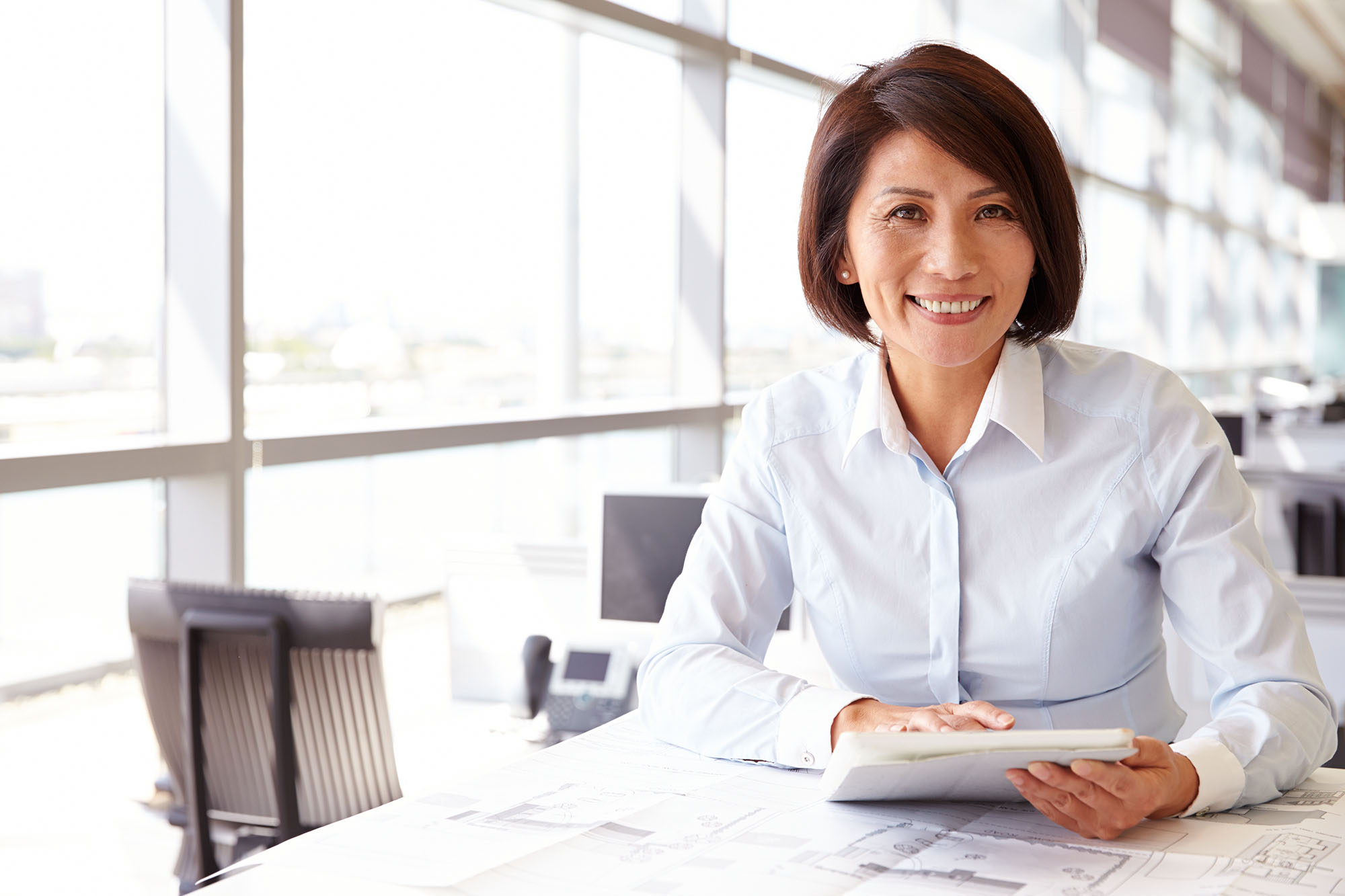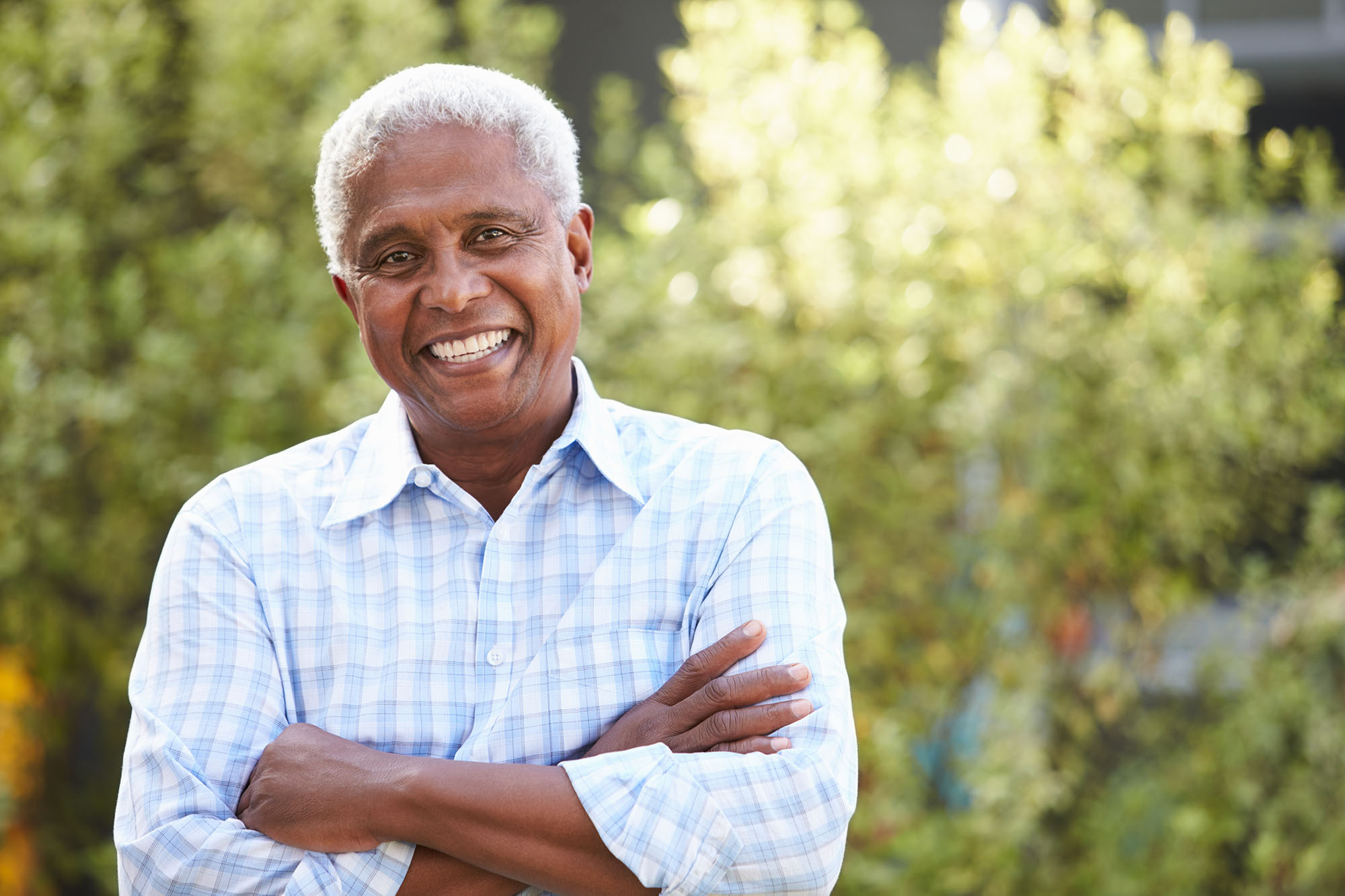 "Very well-articulated, interesting and informative.
Great information to know regarding the limitations with BC health and when they would potentially do genetic testing. None of the doctors I have spoken with are interested in going down that road. Knowing what is available out there is key. Knowledge is Power!"
- Michael B.